cool monkey used a water bottle!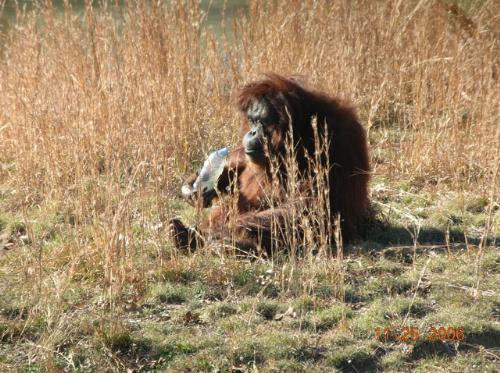 United States
March 5, 2007 5:27pm CST
while at my local zoo recently, we saw an orangutang separated from the tourists by a moat. this particular orangutang was walking while clutching a water bottle in his foot. he walked down to the moat, stuck the water bottle under the water to fill it up, then carried it away and sat down and started drinking out of it. it was the most amazing thing!
1 response

• United States
7 Mar 07
Thats pretty cool, it is such a human-like action.