Britnet Spears tries to hang herself!!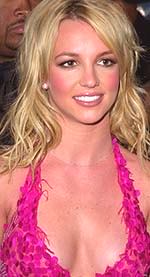 India
March 5, 2007 7:41pm CST
is something really wrong with tht female? now she has gone and tried to hang herself with a bedsheet? i dont understand wat went wrong with her... she shaved her head with the number 666 and went around screaming "i am the anti-christ"now she wants her hubby back???????
2 responses

• United States
6 Mar 07
Really noeltotherescue. Where are you getting all this information -- it sounds like it is coming from those stupid newpapers at the checkout stands of most grocery stores. Don't you know all that stuff is made up. The best thing that could happen to Britaney is for people to quit paying attention to all of her little attention grabbing behavior. To me, she seems more like a 5 year old than a young lady in her twenties.

• India
6 Mar 07
i think the place where i got this info from is quite a good source!!! its a reputed news paper!


• Australia
6 Mar 07
Yes it makes you wonder what happens to these people, they have fame,money, and talent I guess all the things most people would really want and yet they can't handle it, I would have thought the one thing she could give her babies is stability I guess it just shows you money is not everything....I hope she works things out, this is not fiat on her little babies...