Medical Services where you live -- Are they efficient?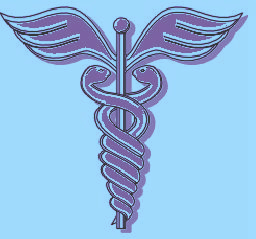 Canada
March 5, 2007 9:05pm CST
Where I live, if you want a doctor's appointment, you have to hope the general practitioner is available on the day you want to go. For a specialist, you need to be referred by your general practitioner and it can be months wait for a test or a specialist appointment. If it's an urgent matter, like a need for stitches or chest pains, you can wait for HOURS in the emergency room. One time I went to the emergency room for some chest pains. I waited over 7 hours. One time I went in for stitches with my small son who cut his chin skating. We waited over 6 hours. One time I went in and needed to be admitted. I waited in the emergency ward for three days, sleeping on a gurney at night. There are stories of people dying in the emergency rooms here. No wonder... How are medical services where you live? What if you were dying? Would you expect to have your life saved or would you die waiting?
3 responses

• United States
7 Mar 07
I live on a military base, and our hospitals are just the same. You have to wait, as long as a month, to get an appt. I tried to make one last night, and couldn't get in until April 12th! Also, if you have to go to the ER for anything, bring something to eat for two meals, you're there that long. A friend's daughter had a lump that popped out on her neck (the daughter is 3 months). She took her to her dr. who said it was nothing antibiotics wouldn't cure and sent her home. Three days later, it grew and was a lot worse. She took her daughter to the ER at around Noon (I believe)...I went at 7pm to visit and they were still there!!! They didn't get moved into a room until around 8pm that night. Healthcare is getting ridiculous now days. People shouldn't have to wait for a month to see a dr., just because their insurance company makes them see a PCP. If you need a referral for some reason, it takes weeks to get one. It's just ridiculous.

• United States
6 Mar 07
Where I live it's the same. One morning I slipped and hit my elbow, It was sticking out through the skin, I waited 7 and a half hours in the ER, was told to go to an orthopedic surgeon the next day, he scheduled surgery for two days later, I now have a metal plate and two screws in my elbow and walked around for almost 4 days with my elbow poking out of my arm.

• Malaysia
6 Mar 07
There is a huge difference between government and paid hospitals. People with more money tend to go for private hospitals due to this reason - the efficiency level which is so wide in comparison. I have my own experience dealing with government hospital.