Can you believe the nerve of some people?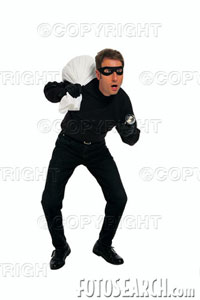 United States
March 6, 2007 12:49am CST
How woud you feel if you had worked hard to build a website for a subject you loved and somebody stole word for word? Well I know how I would feel since it happened to me today. I run the fanlisting and fanshrine for Kennedy of Buffy the Vampire slayer ( http://fanatic.nanashi-inc.net/kennedy ) and today I received an application from someone to join my fanlisting. They submitted their site's url to be linked to and I decided to check it to make sure that they did in fact have a link up to my site (reciprocal link thing) and that they weren't direct-linking to any of my images. Instead I was met with the site of my fanlisting's main graphic used on their splash page. I clicked on it and was met with an even more heartbreaking site. He stole my entire site. My updates, the layout, my graphics, my screencap gallery, the quotes I painstakingly took time to record, my biography page for her that I wrote myself, the link buttons, my site's name I used - everything. Granted he did add some original stuff but everything else is mine. I've contacted his host and him and demanded that he take everything down, but I'm still at a loss and still so furious that he could do this. You can view the thief's site at: http://anymorequestions.piczo.com How would you guys feel if this happened to you? What would you do? Do you want to know the true irony of this? At the bottom of the main page (click through the index) he has a disclaimer claiming that everything is his original creation and not to steal anything. The nerve!
No responses