Burger/Fast Food is it bad?

Indonesia
March 7, 2007 12:17am CST
Hi Burger Lovers, I heard that burger or fast food isn't good for your health, not only whether we buy it in Mc D' or A&W, but also we make it by ourself. It may effect cancer. I really like to eat burger, especially double beef burger with sauce. I'm quite afraid if that news is right. Please give me some advices.
4 responses

• India
2 May 07
As far as i know,burgers as well as similar kind of food does not attract cancer,but it causes constipation,because its made up of maida,thus if we are having burger we should have lot of fruits & salads containing roughage for proper digestion,that's why burger contains raw vegetables which helps a bit to reduce constipation.


• Philippines
7 Mar 07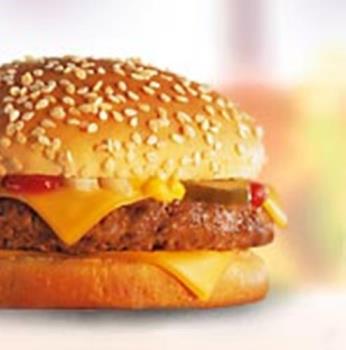 I believe that too much of somethingis bad for you.SO i suggest taking it to moderation.I also love burgers,i try no not eat it all the time...lol

• United States
7 Mar 07
I would suggest to you to eat burgers in moderation, not all the time. It's okay to treat yourself to a burger every now and again. I believe it's better and healthier to prepare your own homemade burger as opposed to the awful fast food mess.