Why no responses?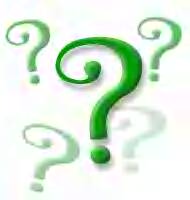 United States
March 7, 2007 3:50am CST
I have asked before, but on almost all my questions, i receive little or no response. I think some of them are at least decent questions. I sit because I post most of my questions in the early morning (central standard time) hours? Any suggestions on how I can receive more responses?
6 responses

• United States
31 Jul 07
I feel you pain girl! I too have felt great snubbage around here too. I have been busy doing things around the house.Hey how was your trip?

• United States
15 Aug 07
trip was great. I will be starting a discussion here soon when I get all caught up.

• China
15 Aug 07
Hi! Misheleen! I can see that you have got many responses for this discussion. You know why ? Because your topic this time is about something we all care. Yeah, everyone in mylot cares about the numbers of responses to his/her discussion. When you post some topic which concerns everyone's own experience, you will surely receive piles of responses!

• United States
15 Aug 07
thank you for your response.. I do my best to start topics of interest.


• United States
7 Mar 07
I have the same problem. I don't think I have ever gotten more than a few replies. I joined last week so I am not going to give up. You should keep trying to. It will get better.

• Malaysia
7 Mar 07
I feel the same like you. I received also very few response for my questions. I think may be our questions are similar to those already posted and answered by others earlier coz there are almost 77k members in mylot community.

• Malaysia
7 Mar 07

Hi there my friend, don't be so upset because you get less response from others. I think everyone here face the same problem just like you, near example is me my friend. Sometime i do complaint about it, it seems i cannot come up with good topics that attract others to post into my topics. Well here is public place my friend, we cannot something to make others post to our topics, just make the topics as good as and as interesting as we can. How far is up to our creativity. I think you know already what kind of topics that people here always give attention, for the example about money, earning, relationship, health and many other topic you can find. The problem is, we are not so creative, i'm not creative. That's why i always post topic what juat made up in my mind. I don't push hard for that. Important thing is we post into discussion as much as hell:) LOL...Anyway don't give up my friend. Always give your best try into it.

• United States
7 Mar 07
thanks for your creative response....