How much credit card debt do you have?

United States
March 7, 2007 2:30pm CST
I've been paying off my credit card debt recently and it feels really good! I have one credit card with a limit of $650 - but I was over that limit for a few months. Right now I owe only $500, and it should be paid off in the next two or three months. What about you?
5 responses

• United States
7 Mar 07
i am $200 away from being clean and clear completely of credit card debt and I can't wait By next month I will be credit card debt free! Yeah!

• Indonesia
9 Mar 07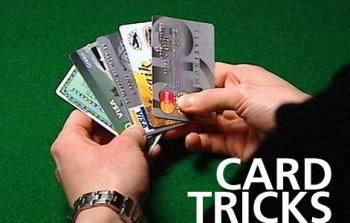 Yup, I have 4 credit cards, and 3 of them are maxed out. I'm trying to pay them. My debt is about US$1,100. That's a really big number But thanks God few weeks a go I watch Oprah show, and Oprah introduce a man named David Bach. He developed a system to reduce debts in fast way. I'm doing it now. By the way if you want to know about it you can open www.oprah.com and search for David Bach Debt Diet.

• United States
10 Mar 07
I only have one credit card which i obtained to establish a credit. It has a limit of $300 and it is paid off every month. The max I have ever used is $86.95 to buy some winter clothing for my son and I.