When is the last time you visited your bank lobby?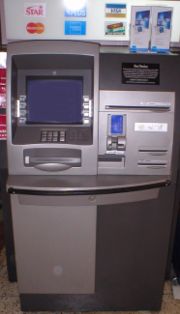 United States
March 8, 2007 2:21am CST
I changed banks last year around June. Including the day that I sat down with a bank officer to open the account I believe that I have actually been inside the lobby of my bank 3 times since I have had the account. The convenience of having banking by phone,internet,drive thru and ATM does not give me any reason to actually go into the lobby and converse with bank personnel while they handle my bank transactions. I used to go throught the drive thru to make deposits but now it has become my habit to make my deposits via the ATM machine. I used to enjoy my visits to the bank and conversing with the staff at my old banks but now it is all about getting done with my baking as quickly as possible. What about you? Do you still visit your bank lobby to conduct your banking?
2 responses

• United States
8 Mar 07
LOL, I honestly can not remember the last time I went in the lobby - I'm sure it's been months and months. I do the lazy route and opt for the drive-thru window particularly as the window is open more hours than the lobby (opens earlier and stays open later). I must say our drive-thru tellers are very friendly and several know me by name, it keeps it at least a little personal in this rushed world.