Clean out Your Car

United States
7 responses

• India
1 Apr 07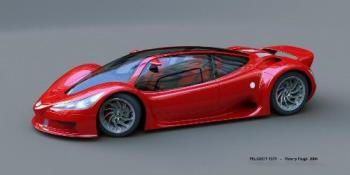 yes, i love my car and i want to keep it beautiful always so i keep attractive thing to make my car very attractive, i love to clean my car and my car will always be clean

• United States
1 Apr 07
Well lucky you :) I have never been able to maintain a clean car it seems, no matter how hard I try.

• Malaysia
1 Apr 07
My car is a mess.. lol U can find almost anything in my car.. including the amazon forest..hahah.. just joking. I have supply foods in my car. Most of the time.. biscuits. A few months ago our conutry was hit by the massive flood. On my way home (from my rented house to my parents' home, it will take me 1 hour and it pass by estate and village and river..), we had to make a turn because the road was blocked. The water level was high and u cannot see the bridge itself... some cars were trapped in the line for hours.. some of my friends (in other places) were trapped inside the cars and transport without any foods for hours. So that is why i keep some foods in my car.....

• United States
1 Apr 07
My car is a constant mess, and I can often times find OLD food in my car (LOL) but I do not have a safe keeping of food. But good for you for being prepared. I am sure if I was faced with such a dilemma I would carry food too.


• United States
1 Apr 07
My car is constantly a mess. I am the only driver of my car, and have 2 kids that seem to load all their gunk in it. But I am no better really because I have a lot of my stuff in there too. LOL I joke that even if my house burnt down to the ground, I could still live in my car, with how much junk is in there!


• United States
8 Mar 07
LOL because you drink that much water or because you are planning on recycling them soon?

•
8 Mar 07
My car is like a rubbish tip inside as the kids love to draw besides other stuff whilst we are out and about. Its worst when we travel a distance as you cant see the floor through all the rubbish! I carry some big heavy duty bolt croppers in my car and an all in one oil riggers thermal suit in the boot. The bolt croppers are for clamps just in case some bandit trys to clamp my car for no particular reason, the suit is for when i am on my travels in case i am stuck in traffic at night (14 hrs in snow 2 years ago)

• United States
1 Apr 07
LOL your car sounds a lot like mine-those kids tear it up don't they?

• United States
8 Mar 07
My van is always a complete mess. Mostly fast food bags and such. It's hard to keep clean with two small kids. I usually find enough change laying around in there for a small meal too...LOL

• United States
8 Mar 07
Sounds a lot like my car! I have 2 kids too, and we always have a massive amount of art and old homework, toys, wrappers from food, etc. I find it so hard to keep my car clean. I really don't even try anymore.

• United States
1 Apr 07
my car gets cleaned out about once a month. i uslly get 2 trash bags full of stuff out of it. my mail is in there, smoke packs, clothes, books, magazines, tools, you name it you can find it. we go camping and fishing alot so we get strange things in there. i find rocks, deer antlers, all kinds of things

• United States
1 Apr 07
LOL well i can say you have me beat-I have found some off the wall things in my car, but never deer antlers! The mail, smoke packs, and clothes though-yep sounds a lot like mine. Why is it there are always rocks in the bottom? Mine does that too :)

• United States
2 Apr 07
lol i have a kid that wants to be a game warden so she collects all kinds of weird things. the dog found some deer antlers and was chewing on them she went outside and took them from the dog really had to agrue with the pup for them too. she suck them in the car cause the pup wanted them back lol. the things that are the best though are the things that are under the seats and you cant figure out what they are. lol