What is the essence of being Woman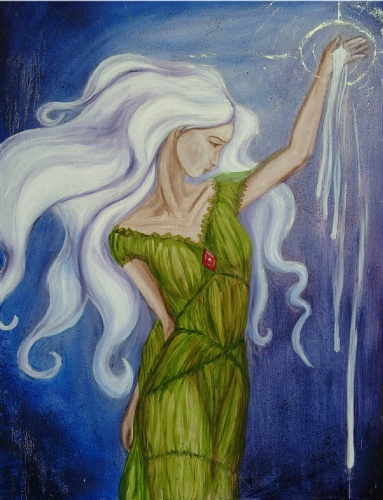 United States
March 9, 2007 11:56am CST
Well its not that iam born as a women and because of that iam proud off .but i feel the importance of being women teaches you being delicate,humble,eye to watch or sense what is wrong or right,Motherhood . and last but not least the grace .its endless list .iam sure you all must have some postive and also negative views regarding this .lets share through this forum .
2 responses

• Canada
9 Mar 07
Well it would be nice if all women could be delicate and humble and graceful. Motherhood is right for most women but others can do a lot of good without being a mother in the physical sense. Look at Mother Theresa and more recently Oprah Winfrey. Did you see the video of the school for bright girls she opened in South Africa? She said she regarded all 300 girls as her daughters. You could see she was visibly moved. Now as for humble: I don't want to be harsh, but almost half of the marriages break up these days. Women have to provide for their families just as men and being humble does not get them the same salaries as men. There has been a long fight for equal pay for equal work and women still are not at par with men. You also speak of delicate. Many women, old and young have to look after their own property for one reason or another, so being delicate does not help if you have to cut the grass, shovel snow and lug the garbage cans to the curb. Some women also play hockey, soccer, and ski and run races. They are not so delicate. Graceful: Yes we all should be more graceful, but most overworked single moms are just too tired. A sense of what is wrong or right: All human beings men and women have conscience and should listen to it. It is not the obligation of women alone. As you can see we have opposite views on this. I have read Jane Austen novels and yes in those novels women are graceful, kind humble and oh so delicate. But that was in another century. Having said all this, I am still glad I am a woman. I think women can contribute to society and politics in a kinder gentler way than some men. There should be more women in places of power.

• United States
9 Mar 07
well everybody have there views and thouths . however end of the we both are proud of being women.

• Germany
29 Jan 09
I recently read an article about the differences of men and women. Seems our brains are not the same. A man is a risk taker and aggressive. A women is homely, family is important for her, organized. A women is more intuitive, and sensitive, wanting to help others. That is what the article said. Could be, if a man was not aggressive and risk taking, how could he feed his family? As for us women, if we could live in a world without money problems, I believe most of us would be like this. So the essence of being a women would be to Love and be Loved. Take care.