What is fastest mode of transportaion do you use?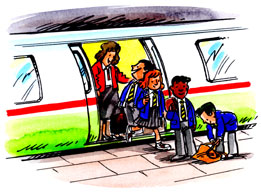 Philippines
3 responses

• United States
10 Mar 07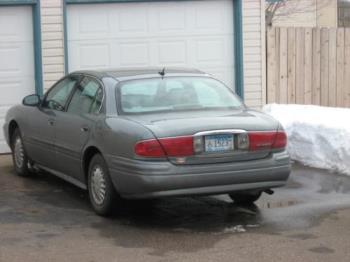 Oh my gawwwd. My wife & I go to auctions a lot. I had purchased a 1990 Ford Crown Victoria from a County Sheriffs auction in 1993. Yes it was one of theirs. Got it at a great price also. Anyhow it was a custom car for Police Departments. It was a Police Interceptor. Meaning it had the extra sturdy suspension for cornering at high speeds. It had the Interceptor engine, one of the largest most powerful engines made for street cars. Although you can't get one in a car from the dealership. Well let me say that I've never gotten a speeding ticket in my,then, 30 some years of driving. Until....... I was told that it being a high performance engine that it needed to be opened up ever so often or the engine would seize up & possibly die. Well the first day driving it, yeah you guessed. There was the wailing siren, the blinking lights in the rear view mirror. I pulled over. The officer asked how fast I was going, I said, Well the speedometer goes to 140. He kind of smiled realizing it as a cop car. Then he asked me why I was going so fast. Yup, I said I was told it had to be opened up....etc etc. He again smiled laughing a bit also. He left to go to his car. Here I sat thinking the huge fine, jail time for careless, reckless driving, loss of license for awhile etc. He handed me a ticket telling me it's just for "Over the posted speed". It could be more but I've never heard this excuse for speeding before. That was funny to me. It was only I think about $75 instead of a lot more seriousness. That's my fastest car. BTW I had gotten 15 speeds in a 4 year period of owning 3 different cop cars. I know drive a 2005 Buick LeSabre & haven't gotten a speeding ticket since. Never buying another cop car. LOL HAPPY POSTINGS FROM GRANDPA BOB!!

• United States
10 Mar 07
Fast....Fast.... and FASTER. HAHAHAHA. HAPPY POSTINGS FROM GRANDPA BOB !!

• Philippines
10 Mar 07
Oh so how long does it takes to be in school?