Do we all rate the replies of owr topic???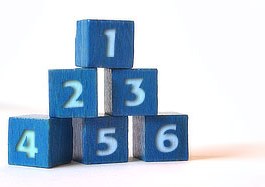 India
5 responses

• Indonesia
11 Mar 07
Sometimes... I usually rate someone if they give me information as I need. For anybody who just stopping by and answer short uninformational answer i don't rate them. And I also rate people down if they annoying. And ofcourse I have report some of very bad people too.

• United States
11 Mar 07
Hi! I rate all the topics I respond to as (+). If I see any good response whenever I read through other people's responses, I would comment and rate that response as (+). Whenever I start a discussion, I would rate all the responses to my discussion as (+) or (-). Normally, I would rate everything as (+) even if the response was different from what I would expect because I respect everybody's opinion.

• India
13 Mar 07
It is the nice habbit to rate the replies of our topic. So that we come to the value of our topic. So i suggest all to rate thier replies.

• United States
13 Mar 07
You know that number 8 star that you have? This is how you get your reputation...but people rating you with the positive or negative. :) Yes, I rate all that I read. Although i very rarely give negative responses...as I believe that everyone has a right to their own opinion. So, just because I may not agree with that person, does not mean that I would rate that person negatively. Rather, as long as the person put in a good effort, I always rate with a positive.