Up date on the cyclone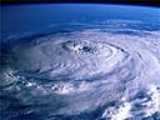 Australia
March 10, 2007 10:32pm CST
Well after very little sleep and lots of stress, my brother came throught the cyclone ok and relitively unscathed. The big tree out the back fell over onto pergola on the back of the house and is now resting on the top story of his house. Althought the pergola is destroyed it is probably what saved the house from more dammage. He has said that the town looks like a war zone with so much debree and destruction everywhere and it is quite upsetting to see they had wind of 275 km per hour. The largest cyclone to hit Western Australia in 30 yrs. Unfortunately it is not over yet as there is another cyclone heading their way and should reach the Western Australian northern coast either tonight or tomorrow morning . The weather mob says this one wont be as bad but with all of the debree all over the town there will be a lot of missles for the cyclone to do damage with. Please send a prayer across our way and pray for the safety of these already bruised and battered people. Material belongings can be replaced but our loved ones cant.
2 responses

• Dallas, Texas
11 Mar 07
I hope everything is alright!!!! I will put you and your family in my prayers tonight!!!


• United States
16 Mar 07
Wow... I hate it when these things happen! They are saying with the effects of global warming our weather patterns are becoming more and more unpredictable, so unfortunately these natural disasters will become more and more likely. I'm so happy he's okay! I couldn't imagine how I would feel knowing that my brother was in danger... Recently a tornado hit my friend's house and her brother called her from the only room that wasn't completely demolished... he was trapped by debris and didn't know where their mom was. Thankfully, the mother had left to go to town before the storm hit, leaving her 17 year old son napping, so she was unharmed. He was rescued as well and didn't have a scratch on him! The most you can do is try to stay out of harm's way and help pick up the pieces once it's all said and done. Good luck to you and your family!