Please give me suggestions on how to handle my free written works.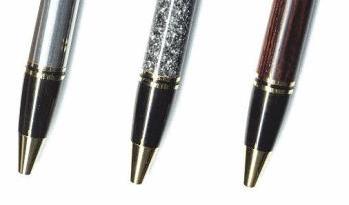 Hong Kong
March 12, 2007 5:34am CST
Advices from some books about writing tells me to free write every day for at least 10 minutes. After following the instructions for sometime, I have got a huge collection of free written pieces. They all have grammatical mistakes, misspelled words, and illogical compositions. What can I do with these incoherent full of errors pieces of work?
3 responses

• United States
12 Mar 07
The idea behind free writing is to put thought to paper each day for as long as you wish. It could be 10 minutes, it could be2 hours, it doesn't matter. It's called brainstorming. You did the right thing not to initially be concerned with the finer points of writing. However, You now have a base start some good pieces. Start refining these pieces one by one with all the corrections to spelling, grammar and composition. Don't forget to keep free writing in the mean time. Should a really good idea come to you while you're doing this brainstorming put the other works aside and concentrate on this one you have passion for. ‹(°¿°)›

• Hong Kong
13 Mar 07
Some books on the subject tell people to free writing with targets too. They suggest you may describe a tree in front of you with the process. You let your mind run wildly through you associations with the tree. Do you think that's a good idea?

• United States
13 Mar 07
Absolutely a good idea. that's what free writing (brainstorming) is all about. The tree is only a tree for those who can't really see. A tree to me is a pencil, a clothes rack, radar for an extraterrestrial, telephone booth, a man of great wisdom, a secret agent, circus performer, musical instrument, etc. You get the idea. These are just a few quick things that came to mind as I wrote this. A tree can be connected to so many things through word association. Your imagination is the limit. It doesn't matter if it's a tree, car, dog, mountain, they all work. Word association was one of the methods Ernest Hemingway used to create some of his characters. For all we know Santiago in "The Old Man and the Sea" started out as a palm tree. Start with a plot then let your mind go. ‹(°¿°)›

• United States
12 Mar 07
The instructor that I had who encouraged us to free write said she rarely had anything useful (other than ideas) come out of her free writing, but that she used it bcause it got her mind in the habit of writing. It was like daily telling her brain "You are a writer, now write something." and a way to clear your mind of all the things that prevent you from writing. Personally, I hated free writing, but her concept worked for me in that I set a specific time each day to write and have trained myself that this is creative time.

• Hong Kong
13 Mar 07
Free writing is one way to set free our mind. In the process, you don't care the correctness of sentence, grammar, logic, you just jot down what comes to you mind. I like such kind of mind work out. It is fun.

• Philippines
10 Apr 07
please give me one and i will let you know if i can help.