EGO? Who is more Egoist -- Man or Woman?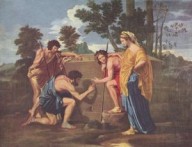 Malaysia
March 12, 2007 5:44am CST
I'm not starting a war between man and woman here in myLot. Just wanna get some respond from you all coz my wife and myself always pointing at each other saying who is more ego than the other if we had an argument. So...Did you have the same situation with your lovely partner/parents/friends or colleague?
6 responses

• Philippines
12 Mar 07
MAN because woman by nature could sacrifice their lives to bring another life. Well, its just my opinion. In the real life however it really depend on the person especially how they brought up.

• India
12 Mar 07
I prefer that it depends on the situation where the feelings of the man is hurt and is unable to express, he burst out and we say he has ego and the same case is with woman. so i believe that it depends on the situation.

• India
12 Mar 07
Find out who got less faith in God. Whoever got less faith, they are more egoist. Because EGO is (E)dging (G)od (O)ut.

•
18 Mar 07
I don't think ego size has anything to do with gender. I've met both men and women that are egotistical. To me, it's the same as saying "Who is more egoist --- tall people or short people" or "Who is more egoist --- old or young?" Arkad The Richest Man in Atherstone

• India
18 Mar 07
Ya its true.Many times my friends keep pointing that I have ego.It could be correct to an extend.I believe that ego can result in failures in life.There should be some sort of understanding between you and your wife.All should love each other and not allow ego to break your relationships.Learn to sacrifice for others.