Do you encourage your separated mom to use the net and chat online?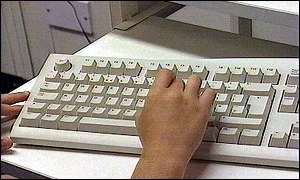 Philippines
7 responses

• Philippines
14 Mar 07
i used to encourage my mom to have friends online and i wouldn't mind if she could eventually meet a lover or a future husband from the net. as she grow older, i can feel she needs someone her age to grow old with her. we may have our moms live with us and we may be willing to take care of them for the rest of their lives, but we cannot give the real companionship that a lover or a husband can do for her.

• Philippines
14 Mar 07
thanks for sharing you ideas here. yeah you're right..older ones don't just need a lover but what they are looking is companionship. Actually it's ok if she meet her future husband online but I hope she'll be the right one. My mom is not that old...she's still in the mid 50's. By the way how old is your mom?

• Philippines
30 Mar 07
sorry, i just had a chance to see this only today. about your question, my mom is 59 years old now. thanks for choosing this as best response. :)

• Philippines
14 Mar 07
Why not? I think it's a great way to find friends. As long as she's careful about not revealing too much personal information. I think the cautions that apply to young girls should apply to everybody, because you don't know who's out there...

• Philippines
14 Mar 07
thanks a lot for your response. Yeah you're right maybe we really need to let them also experience what younger ones is experiencing but we also need to be choosy. In fact before my mom don't use celfones with cameras but i encourage her to buy one and I think she like it.

• United States
14 Mar 07
My mom just recently started talking to men online and although I'm a little skeptical I think it's been good for her. She separated from her husband about 2 years ago, lived with me for 14 months and because she doesn't work, she'd wait all day for me to come home and talk to her. In addition to the fact that I worked all day, and wasn't always up for conversation - because she had nobody else to talk to, our conversations were routine and repetitive. She seems much happier lately, always meeting someone new. Even if nothing else comes of it, at least she's involved in various conversations these days.

• Philippines
13 Mar 07
There's no wrong of letting your mom to meet new friends online.What we should do also is to let her enjoy her life and have some new friends.Life must go on.She have the right to explore new things and new endeavor in her life.As one of her child we must always support and encourage our mom so that she will be happy always.

• Philippines
31 Mar 07
Well something like this came up with us, my siblings. My mom & dad are separated for quite some time now, i have seen a lot of people at varying age, i mean really varying age, chatting or exchanging communiques in one ways or another. At one point without any malice whatsoever i've brought up the idea to mom, alas the look on her face was so funny. She told me that its embarassing at her age to do something like that, my dear mom is very religious (id say shes at the brink of being a fanatic of it) & very conservative. Not to suggest or anything to her but the explanations sort of petrified her, especially when i sampled a story of a woman whos older than her, is about to get married again, & her fiancee is just someone she met online & they're yet to meet physically. Well its kinda a bit unusual for now, but i see or hear these things with frequency. Ill brought out the idea again, its just a matter of prodding & have her get familiar with the concept. I really want her to realize the joy of meeting people of different culture.