Are your co-workers actually working or posing as workers???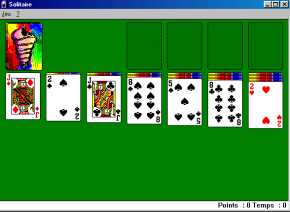 United States
March 13, 2007 9:48am CST
I pass this lady everyday and whenever I look at her computer screen, she has a Solitair game going. As I get closer she'll realize I'm approaching her and minimize her screen. Or I will pass this younger girl and she has myspace pulled up all the time but as soon as someone comes close, she minimizes it. And of course their are the people that sit on their phones and have hour long conversations with their kids, grandkids, friends, etc. How are these people still employed?? Do you have people like this?? What have you caught them doing?
2 responses

•
13 Mar 07

Having been unemployed for two years and desperately looking for a job, this kind of bugs me. Yes so people can take short breaks from their work, maybe a call or two, perhaps a quick look on the internet, but I could really do with a job right now so yes this kind of thing bugs me.