Do you believe that tupac is still alive?


Philippines
March 13, 2007 10:08am CST
that is the question that i dont know the answer, because many people said that tupac is still alive, so im very copused what is truth if he is alive or died but it doesnt matter for me because he is my idol...Do you think he is alive you can send me your opinion im very glad to know the opinion of everyone because the issue of tupac is still mistery , some people prove that he is still alive because according to them they saw tupac but some people said that he is already dead because on what happen to him, the big mistery on it is tha big question mark....
3 responses

• Columbus, Ohio
12 Jul 07
He is definitely alive. Last week I saw him and Elvis buying Big Bites at 7-Eleven.

• Romania
21 Apr 07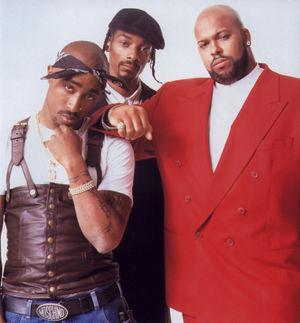 I think that he is alive...Enter on this site: www.youtube.com, and write in the search bar 2pac is alive...I was shocked when I saw the video with the rapper, alive!

• Antarctica
22 Mar 07
i heard so many conspiration theories that i am full of them til my neck but i think the man is past, on you cant be sure these days but i don't see in the first place why he would go in hiding and don't tell me its a publicity scam he didin't need it and somehow i dont see him doing it