How many Pez do you have?

United States
March 13, 2007 11:34am CST
My husband is a avid collector of Pez and at this time he has an estimated collection of 3200 Pez dispensers. He started collecting when I sent him a Pez when we were dating and we talked about it and we both thought it would be a neat hobby. I guess I had no idea when you mention to him about something, he does it right. With-in a year he had over 500 and it grew from there. We have bought off Ebay (did you know they started with selling Pez), drover to Cananda looking for Pez, and went all over the place to purchase them. Our neice and nephews look forward to a Christmas Eve gift every year from my husband because they know he always gets them a new Pez. How many Pez do you have? Do you enjoy collecting them?
1 response

• United States
19 Mar 07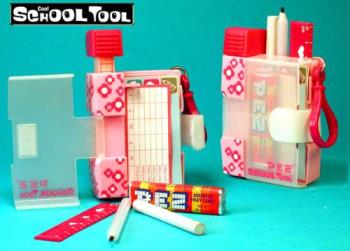 I had a ton of them buy got rid of most of them when I moved. I held on to the rare ones and the ones that they aren't making any more. One of my favorties is the glow in the dark ghost and the witch that was a limited run. Have you see the Pez Wizard or the Pez School Case? They are awesome! A local store had the Wizard for .50 cents each and I cleaned up on them!