What do you think of BORACAY now???


Philippines
March 14, 2007 1:43am CST
Boracay is very famous in the Philippines - and even abroad because of its rare beach features. It places in line with international beaches like the ones found in Phuket. But bad features of this beach have started to arrive. Many people say its gotten dirty from its flawless image before. Honestly, I've never been there but hearing such reports like these from people I know bother me a lot.. What do you of the present day Boracay? Is it still that beautiful?
2 responses

• Philippines
21 Mar 07
Overtourism has its effects on any place, and Boracay's heavily populated during peak seasons (sem-break, Christmas, Holy Week). When you come during the off season, Boracay's absolutely gorgeous. Even when you go during peak seasons, most of the people stay on White Beach, so the northern side of the island is still virgin. No matter what time of year, the island's still gorgeous and the beach is WOW.

• Philippines
16 Mar 07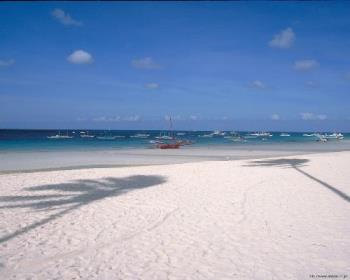 I was there last summer, it was still beautiful, so many things to do both like water sports, shopping,great international food selections and the parties.But the problem that still plagues Boracay is the proper garbage disposal or a treatment facility for that matter.ANd that means are flies hovering over you , and that was the only thing i hated in Boracay.