Favourite wild animal!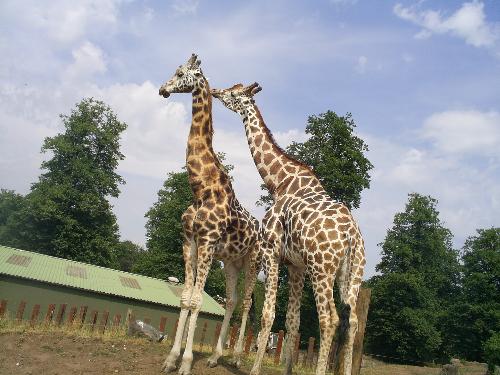 March 14, 2007 7:14am CST
As you can see from my pic, I am a big fan of Giraffes. It would be cool to have your own giraffes right? They are sooo elegant and gentle. I just love them! There are certain wild animals that are a no-no when it comes to keeping them realistically, and you could argue that the giraffe is one of them, but it's sooo soft and steady how could you not love them?? haha So what are you favourite wild animals???
3 responses


•
14 Mar 07
My favorite would have to be the wolf. We could learn a lot from them. Watching them interact with each other. The pack is involved in raising the young. They have a very strong family unit. They are beautiful animals, very intellegent. Look into their eyes and you will see a world of wisdom. They will share if only you will listen.

• India
14 Mar 07
i like deers very much. Especailly the spotted ones. They are beautiful. I like them when they move with the wind with elegance. The speed of the movement make them look more beautiful. I also like to keep a lot of birds. The parrots are the most sweet ones.