Why are diamonds a girl's best friend?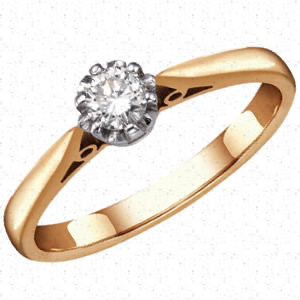 United States
March 14, 2007 10:54am CST
Why is everyone so crazy over diamonds? Personally, I don't like diamonds as a stone very much. I would rather have a rarer stone, or at least something more beautiful. To me, diamonds are just a clear stone, and there has been a lot of pain and suffering to mine diamonds throughout the years. If there are more beautiful, rarer stone, why are diamonds still a "girl's best friend?"
2 responses

• United States
14 Mar 07
I could never understand it either. The only reason I can think of is for so long they were very rare and thus very expensive, even more then they are today. To me I'd rather have an opal, emerald or sapphire. To me those are beautiful. They have a lot of color and variation within them. A diamond is nice but it's not all that great, at least to me. It can have some fire to it but over all they just lay there.

• United States
14 Mar 07
I agree. Thank you very much for your response! Diamonds are not as rare today as they once were, so you may be onto something there.

• Canada
19 Mar 07
This is actually an awesome question, this link may help: https://secure-nt6.american-data.net/publicityinsider/halloffame.asp#1 Also notable, the DeBeers diamond cartel has been in trouble with the World Trade Organisation and the US for everything from price-fixing conspiracies to dealing with terrorist groups to labour crimes. I personally won't support them anymore, despite what they've done in recent years to clean up their act. I resent having been manipulated for so long into valuing something under false pretenses. I totally agree with you; to me, the most beautiful stone is the royal blue Sapphire- I like it purely for its colour- not for it's percieved value or anything else. It just makes me happy to look at, and that's as it should be, I think.