world cup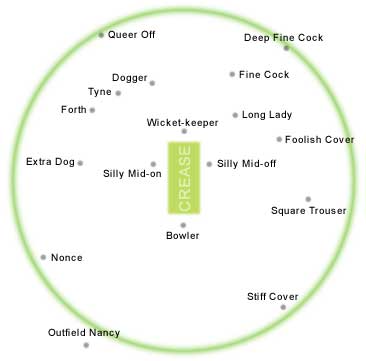 India
March 15, 2007 9:57pm CST
As the world cup is going on and most of the eyes are sheduled to fix to the television screen to watch the proceedings going on in the carribeans.Every man has a personal favourite and go with it and cheer for it.Sometimes there are hot discussions on who shall be the Man of the Match..But this one is the cherry on the ice-cream.Man of the Match do hold an importance but the limelight would be on the Man-Of-The-Series.. Whom do you think will be the Man-Of-The-Series of the Cricket World Cup-2007.My personal favourite is The Little Maestro,Sachin Tendulkar.
1 response

• Pakistan
26 Mar 07
Well now that the fates of India and Pakistan is done the chance of Sachin has gone aswell,now its upto the real contendors of the Cup and in my opinion the final four will be Australia,SOuth Afirca,New Zealand and Sri Lanka and my personal Favourite for the Cup is New Zealand and as far as the Cherry on the Ice-Cream is considered i think the two rival skippers Ponting and Smith will be fighting for the position,the pitches dont seem bowlers friendly so i think it will be very hard for any bowler to achieve this kinda success to become the Cherry on the Ice-Cream apart from Murli the great off spinner the world has ever saw.

• India
26 Mar 07
Yes ! I totally agree with u..its just very sad to see India out of the event so quickly and easily.