so plzzzzzzzzzzzzzzzz...

India
March 16, 2007 1:41am CST
PROTEST TO STOP KILLING DOGS***** PROTEST TO STOP KILLING DOGS*****PROTEST TO STOP KILLING DOGS BRUTAL,Senseless,indiscriminate,catching of Street dogs in Bangalore over the past three weeks has paralysed our lives: we have stopped working, leading normal lives... all we do is look out for that furry fourlegged animal cringing in fear from the noose being put around its neck, being pulled out of its miniscule piece of street it calls"home" being dumped in an iron cage cramped with other lives looking expectantly outside, to be freed from misery.Reports of only agressive and sick dogs being picked up are utterly and completely false, as high witness accounts and photographic evidence show dogs that are people friendly or are community dogs, pets in houses(INCLUDING PEDIGREE DOGS), tiny puppies which have yet to open their eyes, vaccinated/spayed/neutered dogs and dogs with valid licences issued by the BBMP have all been caught and mercilessly killed. As Bangaloreans living and caring for these dogs it is our duty to protest this gross injustice perperated by the Government on these animals. Even people who are not directly involved in caring for street dogs have been shocked by the mass and gruesome killing of dogs. All efforts to rescue the dogs from being picked up have failed. People trying to save these animals have been harassed and threatened. For co-existence to continue we need to protest. We are holding a protest march from MAYO HALL to VIDHANA SOUDHA on 11th March at 10 a.m. Please come in large numbers to support this cause.
1 response

• Hong Kong
16 Mar 07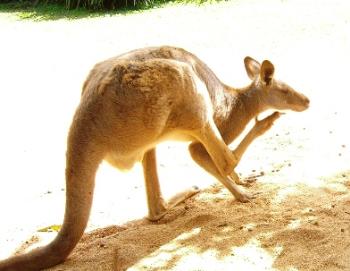 Why are there so many dogs homeless? Why do they have to roam about on the streets? I think their owners have to take the responsibilities to care for their pets and never drive them away. My suggestion is, the authorities should set up a home for all these dogs and hire people to take care of them because they need food, clothes, shelter and medicne to keep their lives healthy and comfortable. In a dogs caring center, vats should be hired to control the dogs' birth rate too. My viewpoint is, too many homeless dogs on streets is not good. Their number may grow day by day. Then one day the whole town is full of stray dogs. They may then attack each other for food, or other resources. Or they may attack people. If the situation gets worse like the kangaroo and rabbit problem in Australia, then the problem is very hard to solve.