Last song syndrome???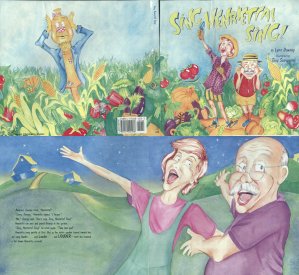 Philippines
March 16, 2007 10:11am CST
I wonder how many others experience this "last song syndrome"... coz I for one often have this especially when the last song I listened to is quite appealing to my senses, something that interests me. well, funny but earlier today my officemate was smiling and telling me I must of been in a pretty good mood coz when I entered the office, I was singing..parts of the song I last listened to when I parked my car outside the building.. it was Air Supply's "now and forever"..:P I just did it unconsciously... I don't really know why but every time the last song i listened to is something beautiful, I almost always tend to sing it over and over again when I go somewhere else on that day... lol Have you ever experienced being under the influence of this last song syndrome? please share your experiences and thoughts:P
9 responses

• United States
16 Mar 07
Oh yes i know what you mean...i just love a beautiful love song..I have one that i really like by "Eric Clapton" its called " wonderful tonight" I know every word to that song and i can sing it all day.I have a Kerioke machine,im not sure how to spell it but i can play the music and sing the song through a microphone,it is really fun...Do you have one? if not you would love it...It plays the back ground music and puts the words of the song on the Tv and you can sing like a professional...Its a blast when you have friends over,and everyone can sing a song...

• Philippines
19 Mar 07
yeah, karaoke and videoke are popular here on our country, and wonderful is a great song too. :P

• United States
16 Mar 07
What happens to me is NOT that the last song gets stuck in my head. Sometimes it's the WORST song that gets stuck in my head. I heard the theme song to Scooby Doo on my way to a long distance cycle race. And guess what song was in my head while riding my bike 100 MILES in one day? The theme song to Scooby Doo... it drove me insane for an entire day.

• Philippines
16 Mar 07
LOL that's pretty interesting...but that didn't happen to me though...and thanks God for that.. :P

• Ireland
16 Mar 07
I just learned to play a new tune on my violin. It is an Irish slow air with no words to it. However, I spent all day yesterday and everytime I woke during the night, the tune was going through my head. I have been going around all day humming it to myself as it is really nice.

• Philippines
16 Mar 07
Cool! you must of loved the new song you're learning. :P

• Canada
16 Mar 07
Most of the music I like is recorded in a foreign language, so most of the time people don't know what I'm singing. LOL

• Philippines
16 Mar 07
cool! that makes the experience more fun! lol..thanks for the response, by the way.. :P


• Philippines
19 Mar 07
Oh yeah, I always have that syndrome on my senses..funny but it strikes to me almost everyday..lol like when I go out of the house and start going my way to the office, I just find myself humming or singing the last song I listened to in the radio. And my officemate who sits pretty near to the door just smiles and says, "yeah, I know it's you coming in coz of that humming thing"...lol I admit I don't really have a golden voice, but who cares? Singing or humming the last song I heard just makes my day light... so please don't stop me... :P

• Israel
16 Mar 07
oh..welcome to my life rogen_andrei. i thing that some they i will be killed by someone because of that "ast song syndrome"..lol yes i sure have it..even if i do not like a song but it is heard on the radio many times..i will sing it endlessly..and it makes people crazy..but never mind them..lol IT MAKES ME CRAZY..how do you get read of it? now just to make you understand how bed it is..my best friend has the "song loop syndrome" every song she likes will be in an endless loop for atleast 48 hours..now that is crazy..i guss there is a reason we are best friends..lol

• Singapore
16 Mar 07
I get that too. But it is not always the last song for me. Sometimes, a song will just pop into my mind out of nowhere... and I can just keep on humming that song, or singing it in my mind for the day. It in fact stretch into days at time! :P