perms?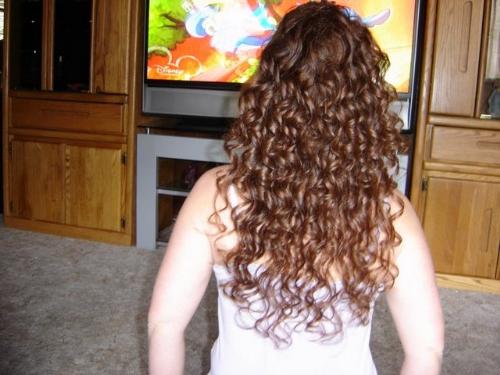 United States
March 16, 2007 12:44pm CST
Do you prefer curls or straight hair?my husband recently surprised me by setting up an appointment at the local beauty salon to have my hair spiraled. He kept the kids and sent with $150, whichI would never have spent on me, if he hadn't set up the appointment. But the gal who did it, complained the whole time because my hair is so long, and it took a while, she'd get me half done, then set me aside while she fixed the hair of someone else who was getting pretty for a wedding, then once I was done, I mentioned that my bangs needed to be trimmed she says "I don't do bangs". I left less then satisfyed, I do like my perm, but think maybe it's more hassel than it's worth, I use to curl it myself (like in the photo) but it takes a long time. So I'm debating whether or not I should go back when this one starts to grow out......... Do you perm, straighten, or curl?
2 responses

• India
15 Dec 07
I had a bad hair day last week and I went to the hairdresser's and had it bobbed. It looked lovely when I came out but now I having a bad hair day every day. I just can't manage it. I wake up every morning and it is sticking up like forked lightning. My advice is just to have it trimmed and keep it so that you can manage it.

• United States
16 Mar 07
Hi friend I have staright hair and truly I like my hair as it is straight, black and when I keep it open, it looks good. But yes sometimes I feel like having it curled. I thought of buying a curler from walmart few days back. But somehow didnt buy it. I thought maybe I wont be able to do it on my own and one of my neighbour whose hair texture is just like mine said that once you reach to the other side of your hair rolling, your first roll will get open because the hair is so straight. So its good that I didnt buy the curler. Now I am thinking of going to the beauty salon for this. But I am still not sure whether my hair will get curled or not. I dont like perm. But I am thinking of giving a chance once. If you think that curly hair on you suits you then you should do it again. And if not then let it be straight.