Wedding usherettes' dress...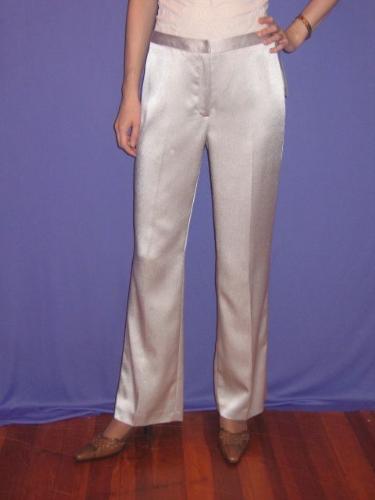 Philippines
March 16, 2007 3:54pm CST
My close friend is getting married soon and she wanted me to be a part of her wedding entourage as one of the usherettes. I know it's not really a big part though but I just wanted to make sure I would not make myself a clown and somehow spoil the whole picture.. lol well, am wondering if it's just fine to dress in a while slacks and smart purple/lavender, or I really need to dress up and come in a formal lavender dress? please advise... their motif is lavender, by the way...:P Thanks...:P
6 responses

• United States
17 Mar 07
I would ask her what she wants and tell her what you are planning. Since it is "her day" it is best to let her ok whatever you wear.

• Philippines
17 Mar 07
yeah, i'll probably get her say on this one...hope she'll like this though as I feel more comfortable with this.. :P

• United States
16 Mar 07
It would really depend on what the Bride wants. Talk to her about it and see what she says there is a place online you can get a fromal gown really cheap, I found it when I started planning my wedding and the wedding gown i want is only going to be 300, you can find different styles of dresses and colors that would work well for about $150. www.bridalonlinestore.com I hope this helps!

• Philippines
17 Mar 07
thanks for the advices and for the helpful link, erilyn..i'll check this one out.. Godbless!

• Marion, Kansas
18 Mar 07
I would ask the bride her preference. My personal leaning is to the white pants and a nice purple or lavender blouse. She may feel differently, though, and it is so nice of you to try to consider what is best for the entire wedding.

• Australia
17 Mar 07
I think that it would be appropriate to dress up in a formal lavender dress, and I think that this is very nice of your friend to invite you to be part of her wedding entourage. But then again it all depends on what kind of wedding she is having but I think that this would be more suitable.


• United States
16 Mar 07
If it were my wedding, it would be just fine! We had the men wearing Loony Tunes ties. :) To feel totally confindent, I would double check with the bridal couple just to make sure it's ok with them. :)