How Fresh Is Your Meat?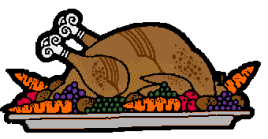 United States
March 16, 2007 4:57pm CST
Depending on where you buy your food,quality is key.It's pretty obvious that meat has gone bad when it's not pink anymore right?I always check the expiration date along with that but some places continue to sell expired meat and to my surprise,people buy them because it's cheaper.Aren't there safety regulations that these grocery stores have to follow? What are your thoughts?
1 response

• Ireland
16 Mar 07
I rarely buy meat from supermarkets or small shops. I go to the local butchers where I know the meat is freshly cut and I never go on Mondays just in case the meat is left over from Saturday. If I was stuck and I needed something in a hurry, and had to get it a small shop, I would of course check the expiry date. If there is not at least three days left on it, then I wouldn't buy it. I would make do with eggs and chips...lol.