Who is your favorite cast member on Mad TV?

United States
9 responses

• United States
2 Apr 07
Michael Mcdonald is really good, but I can't decide between him and Will Sasso. I saw a really good skit recently, http://youtube.com/watch?v=q9QCDy6Y0X4

• Philippines
18 Mar 07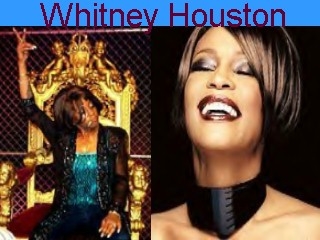 My three faves are: Debra Wilson-best whitney impression ever Michael McDoanld-funniest guy, i love most of his characters Bobby Lee-i love it when he plays a woman (Connie Chung etc,,,)

• United States
16 Aug 08
Crista Flanagan Is definitely my favorite. Only she can make my laugh by crying. or be a hilarious Unfunny comic. Luann Lockhart youtube.com/watch?v=K0lJ0lRoLWQ&NR=1 Eat less Move more youtube.com/watch?v=VKs0oEIVOck&feature=related three minute meals youtube.com/watch?v=8VwkYIEhYIs&feature=related hopeisemo (9 episodes but you may have to look for them) Not MadTv youtube.com/watch?v=JMvMzQ4Vu-8&feature=related This Dixie Chicks parody is SPOT ON!! youtube.com/watch?v=4J0LAP24x6Q&feature=related The ZIZMORS, HILARIOUS!!!A skit she wrote youtube.com/watch?v=2kxF04dwmCY&feature=related Then again, My sense of humor is rather twisted. As a bonus this a clip of Avril Lavigne That is absolutely beautiful. Even if you are not a fan this is a great performance. youtube.com/watch?v=9jeq5ydxFOc Sorry, I got a little carried away, But I could do this all day, At least until 11:00 tonite. That's when MadTv is on tv.

• United States
16 Aug 08
Sorry, I thought they would be hot links. I guess because I cut off the www. I can only paste short bits at a time.

• United States
11 Oct 08
He is probably my favorite male character and mo collins is my favorite female character.


• Barbados
19 Apr 08
Aries Spears is a long time favorite of mines. I miss Will Sasso though.


• United States
16 Mar 07
michael mcdonald isnt bad especially when he plays stewart but i like bobby lee the most like in the blind swordsman and in 24 hes hilarious