Ghosts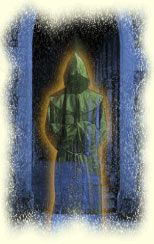 India
March 16, 2007 8:52pm CST
Do you beleive in Ghosts??Do u think that there exists some creatures called ghosts??or some sort of negative powers??Have u ever felt that around u?Do haunted houses scare you for there may be ghosts in there?
1 response

• United States
17 Mar 07
I don't believe in Ghosts and I don't know of anyone who has seen one for real.

• India
17 Mar 07
But many peoplesay they have seen ghosts and there are many books saying about horror stories or real experiences..What do u say about that?