Why R Some Women So Easy!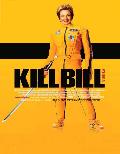 United States
March 16, 2007 8:52pm CST
Yuck! Why do women make it sooooooooooooooooooooo easy for men. They don't make it easy for us. Why do women come off so desparate. I hate it. Easy women make it bad for all of us. Don't take everything a man throws your way. Stand up and grow some stones. Say "NO" and mean it. Be firm!
2 responses

• Aruba
17 Mar 07
Many woman doesnt know what they want and some are so lonely that the first man that come in their way they jump on them. You're right easy woman make it look bad for others. i personaly dont like easy woman.What easy comes easy goes. If your girlfriend was easy to get,you better watch out,because anyone else can get her the same way you did. Thats why i like girls that are hard to get.If i takes one year to be with the girl i want,i will take many more year for another to take her away from me.

• Philippines
17 Mar 07
women are just so emotional. they tend to be easy because they make decisions impulsively. they dont think hard enough. they dont look at the consequences of their actions. men then generalize that all women are like that when if fact they are just a little percentage of the population!