Rugby Union in China?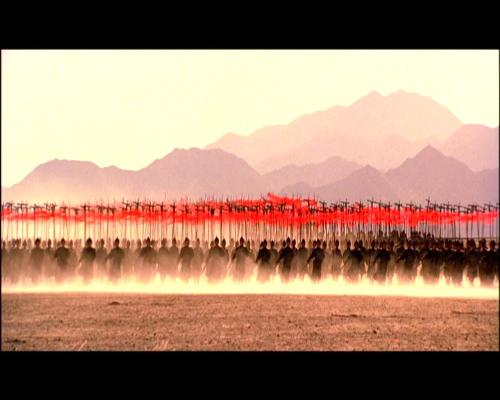 March 17, 2007 11:16am CST
I recently heard that, as China engages more with Europe and the Rest of the World, Rugby Union is becoming of a great interest within China. Today is the final day of the Northern Hemispheres premier annual international Rugby tournament, the Six Nations Championship (England, Scotland, Wales, Ireland, France & Italy), and there has been some tremendous rugby played. Traditionally, Hong Kong has been the spiritual home of sevens rugby (a smaller, faster, simpler form of the game), establishing the first major 7s tournament, which continues to this day, as the premier meeting in the IRB World 7s calendar. I should like to take this opportunity (as someone who played both rugby and cricket at school) to recommend this sport to all the Chinese peoples. The sense of working as a team, I feel, is unlike any other, especially among the forwards. The physical side of the game leaves the players feeling battered and bruised, but also a real sense of achievement at the final whistle. What I think is most outstanding about Rugby Union, though, is the competeive edge which is matched by the high level of sportsmanship. For 80 minutes, you try to overpower your opponents, both physically and mentalluy. This, sometimes, can spill over into a little scuffle. But, once that final whistle blows, the team create a funnel for the opponents to walk down (to get off the pitch) and applaud their opponents from the pitch. The other team forms a similar funnel at the end of the other teams, and accordingly applaud them, too. It is a sport where great friendships are built, and where respect is uppermost. I am proud to have played the game, and thoroughly enjoy watching the game still. I would urge any Chinese person interested, to look for their local team (or form one!) and get involved. It is great. All the best,
3 responses

• Hong Kong
2 Apr 07
ya, sounds great, but to be frank, I have not played rugby before. maybe rugby has been introduced into China for not a so long time. I know that there are several rugby teams in some universities. I am from China, and I do know there are some baseball teams in China. Though it is not so popular as basketball,football,table tennis etc, but more and more kids begin to play baseball. I really have little knowledge on rugby, but I am sure rugby would be popular in China after reading what you said about rugby. Many world sports have been introduced into China, and it just needs some time for Chinese to get used to play them. wish more and more rugby teams come out in China, so I can have the chance to watch the game. Have a great day!

•
4 Apr 07
Thank you for your input, It is really great to here from someone within China. I worked in Hong Kong, Seoul & Tokyo for several years during the 1980s, but never managed to visit China at that time. Unfortunately, the political situation was rather cool in those days, but I hope to visit China soon, and possibly move their to work in a few short years time. I was aware that table tennis and football were very popular, but did not know about basketball. Hopefully, Chinese television will cover the Hong Kong Sevens tournaments, to give yourself and the Chinese people a bit of exposure to the sport. It really is a great team sport. Very physical and tough, but also very controlled and rewarding. I know that Australia has good business ties with the North Pacific Rim countries, and hopefully the Australian and New Zealand teams may tour China soon. They are 2 of the best international teams in the world, and would certainly show China how awesome the sport can be. Based on your information regarding the universities, I shall send an email to the English Rugby Union website, and forium, and try and stir up a bit of support for some kind of tour. The sport is also professional nowadays, though only since about 10 years ago, so I'll contact Sale Sharks RUFC about a possible Summer tour in the not too distant future. Without wanting to sound too cynical, I know that Liverpool FC enjoy visiting China, and have found it very lucrative. China has such a large population that a tea, getting a head start in the country could gain financially from support (selling Rugby Jerseys, Scarves, etc). It would seem to be in a clubs financial interest, and in return, the Chinese public would get the opportunity to enjoy the game. I have played in amateur/schools football, cricket and rugby teams, but am now past my prime, so only watch, yet playing rugby is the one sport I really miss. I hope the sport does get into the Chinese awareness, because it is a truly enjoyable way of passing a few hours. Thank you again for your response, and I hope you get the opportunity to watch some rugby very soon. All the best.

•
31 Mar 07
I think it's marvellous that rugby is becoming so popular, particularly in such a large country which is soon to be a world power. Rugby is brilliant, and I hope it overtakes soccer in popularity, as its ethos is so much better and more sporting, and it's so much more exciting to watch: it's like the difference between a Wagner opera and an Amateur-dramatic performance of Oklahoma (much as I do like soccer, I think the higher divisions have lost their way somewhat in their own success!). Go China!!!

•
2 Apr 07
Thanks for your response, and hope you'll be tuning in for the Rugby World Cup later this year, from France. The more countries which embrace a sport, the better the competition becomes, and China would certainly become a big player in any sport that they choose to follow.

• Italy
17 Mar 07
China is opening to a lot of sports and in the future China will have a strong tema in rugby and in cricket. I don't know about rugby in China but I can confirm that they are working about many different sports: I am sure that they are starting with cricket.

•
18 Mar 07
I agree, with a very large population, and a great amount of sporting skill (table tennis, gymnastics, swimming, diving et al), I'm sure they will find a depth of talent in whichever field of sport they find an interest. I notice from your homepage, that you are from Italy, and it makes me very happy to see your avatar is a cricketing one. I was unaware that cricket was enjoying support in Italy, and hope you are enjoying the World Cup from the West Indies. I should also like to congratulate you on your own nations contribution to the Rugby 6 Nations Championship that ended yesterday. Italy have been a real eye-opener this season, and have grown massively over the last few years. Your forwards played with great skill, dedication and heart. I am aware that there is a lot of sport in Italy, and it can be difficult for new sports to take off, so I look forward to more good Italian rugby, and the emergence of an Italian Cricket Team. Good luck with the motorcycling, football, Formula 1 and ski-ing! Thank you for your response, and I'm grateful for your input regarding Chinese cricket.