What are you addicted to?????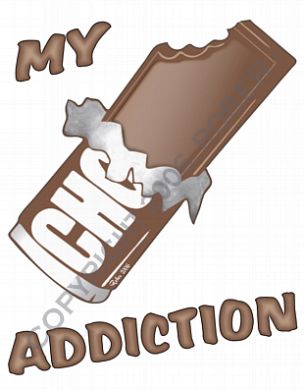 India
March 17, 2007 12:39pm CST
Almost all the people are addicted to something or the other.I am addicted to ice-creams and chocolates. I am 20 and i still love eating these items.My friends would tease me often for this but i will not mind.Do you think that it is a defect or is it natural?And i want to know what you are addicted to????
8 responses

• Malaysia
13 Apr 07
for me, i'm really addicted to chocolates. when my father bought the chocolates i taste it and eat it 5 times a day. But i have to share it with my brothers and sisters. So, i cannot finish it all by myself. If i bought the chocolates with my own money, sure i'll finish it by myself.

• India
22 Mar 07
Even i m addicted. I want love only from the world.So I m addict of love,honesty,truthness etc.

• United States
22 Mar 07
I am definitely addicted to chocolate. I could eat it all day long. Especially after a long hard day it is great to have some chocolate. It just makes it all alright.

• Canada
19 Mar 07
Oh, man! I'm 41, and I'm still addicted to potato chips, coca cola, and coffee. I think it's perfectly normal. Or is denial the first sign of a problem??? :) Anyway, while I'm not addicted, there are also days I need chocolate and ice cream, and I can't rest until I get them.

• United States
17 Mar 07
I am definately addicted to chocolate whether it's chocolate candy or chocolate ice cream.I can't get enough of it. You are not defective -there are alot of people addicted to chocolate or ice cream

• United States
17 Mar 07
I don't think it is a defect, I too am over 20 and addicted to ice cream and chocolates. I go crazy if I go a week with out some ice cream, and it has to be with chocolates in it or it just doesn't sooth the craving.

• United States
17 Mar 07
Caffeine...I couldn't live without it!! I have to have it throughout the day.