Who Thinks Justin is Good Looking?

Canada
March 18, 2007 12:45am CST
Im curious to how many out there think Justin is Cute
4 responses

• Philippines
18 Mar 07
i think he is gorgeous. I love everything about him. he's very smart and he knows how to answer questions regarding britney. he have this badboy look but inside is a heart of gold. okay im blushing now. all in all, i think he is hot and a good guy.

• United States
21 Mar 07
I've followed Justin's [as well as many others] careers since they were on the Mickey Mouse Club. I basically grew up watching him [and the others] and he had something special enough to attract me at eleven-twelve years old and he has something special about him now that continues to attract me and the majority of the planet earth. Not only is he attractive but he could talk or sing the panties off of a nun if he wanted to. That's just how he's got it. :)

• Craig, Alaska
31 Dec 07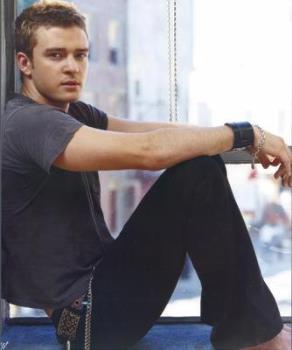 He's very hot. I love some of his music that is dance/electronic type. I love watching his videos. though I've seen very few. he's 100% in my book.