I'm in love with a boy, but I don't know what to do!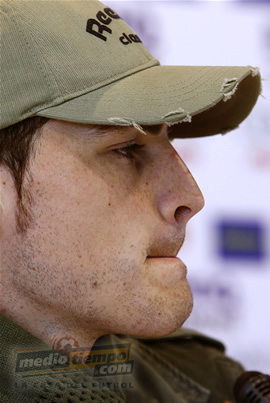 Spain
March 18, 2007 5:57am CST
I'm in love with a boy I know, but this days I don't speak so much with him... I think he is in love with other girl, but that girl ignores him and don't want anything with he. So, what must I do? Tell him the truth, or wait he forget the girl.=(
1 response

•
18 Mar 07
Do you think that it's really love or more the fact that you like him so much that you cannot stop thinking about him? Don't tell him the truth at this stage, he might freak out and he already has someone else in mind. You can try by being friends with him, but don't be overly nice because, if you're too giving, in some cases, he might just end up using you for advices and only sees you as a good friend and nothing more. Be patient and let him get over her first by just staying friends with him.

• Spain
18 Mar 07
Yeah, now we are friends but we are losing conctact between us. I don't know anything about them since a week (the last time we spoken by mobile phone) And the last time I saw him was 2 months ago more or less. We used to talk every days... I think he don't feel I'm his friend anymore, maybe because he knows that I love him... Agh! What a weird situation!