heroes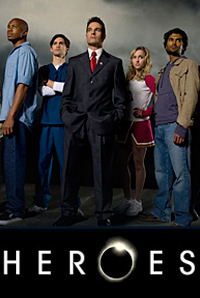 Singapore
March 18, 2007 10:20am CST
have been watching the series "heroes" for the past month. The characters have supernatural powers, each with their unique ability. Bending space and time, fly, go through walls, so on. imagine if you had those abilities what would you do? does one need to have super powers to be a hero?
4 responses



• Singapore
19 Mar 07
Yo David! Am a fan of the series too! I have watched the entire season already ;) Great storyline and story-telling! Though, I'm afraid the suspense will thin after the first season... Though, i think having super powers are great... the greatest heroes are pp that have endured the worst in life, and still end up the best...

• Singapore
19 Mar 07
were did you manage to get the entire series? am still watching it on AXN on wednesdays. The suspense is building.

• Philippines
15 Apr 07
well you dont have to have superpowers to be a hero, many have alreay become a hero and they are just as ordinary as we are. But if given a chance, i would love to have the power of being invisible. it is really so great that way, or maybe something like i can change my form.