how can you be sure if a guy truly loves you???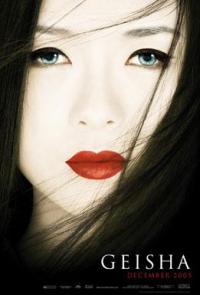 Philippines
March 18, 2007 10:41am CST
i think we all know when somebody has the feelings for us but when can we really say that "that feeling" is truthful? how can we say that that is really it? my boyfriend gave my flowers during valentines day and he always spent whenever we go out to eat which is pretty ofetn but should i take these gestures to say that he is truly inlove with me and that he can no longer cheat and meet other girls? what do you think?
3 responses

• Philippines
18 Mar 07
I'd say you really can't be sure. My last boyfriend was actually the ideal type...he's so sweet, thoughtful and everything. He did things that definitely proved me how much he loved me..but guess what, he switched me to another girl. I was really clueless what he was up to..he told me he was tired of showing me how he feels but not receiving the same treatment from me. Apparently, he made it appear like it was all my fault just so he would cover up the fact that he was liking somebody else. I just hope it won't happen to you. Maybe he's really in love with you now...but time changes...

• Philippines
18 Mar 07
that's basically what i want to hear.. there can never be any assurances right. yes he loves me but am also afraid for that change of heart time to come. we can never be so sure and we'll never know if it's gonna happen sooner, so should i better prepare myself to what's expected to happen??

• Philippines
18 Mar 07
well i'd say you just enjoy what's happening between the two of you right now..Yeah you may expect negative things to happen in the future, but if you dwell on it too much at the present, how will you be able to cherish the moments when the two of you are still very much in love, right?..Many relationships lack assurance. Even married people separate, right?.. I think you just have to live it day by day..because the things that happen now are indicative of what will happen in the future...just enjoy each other's company.

• United States
18 Mar 07
Men take a lot longer to commit to a relationship than women do (in general). Once we do though we tend to give it everything we have. Hang back and be observant. Watch how he treats his family and pets. Does he have good friends. How are things with his boss? Ask yourself those questions and you will probably figure out if he is sincere or not.