Any Special Plans for this Summer~?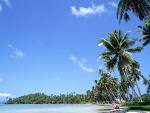 United States
March 18, 2007 4:51pm CST
Vacation? Anything new this summer? Maybe you have a new home and this year will be your first summer there..Or a new addition to the family?..Plans for a trip that you've been saving for several years to take? What will you be doing this summer, and will it be anything NEW and DIFFERENT~?
5 responses

• United States
21 Mar 07
I like your discussion because I couldn't wait for summer break from school (I'm a Filipino teacher working here in the U.S.). During that break, I shall be visiting my country (the Philippines) again! I'm looking forward to seeing my family and friends back there, and to hit the beach! Hope you have a great summer! Oh, and happy myLotting!

• China
21 Mar 07
Well, its not going to be summer here, it'll be winter soon. But I have plans for that too. I'll be taking a nice vacation to New Zealand, and then home to the U.S for a visit and then to China to work and visit for a bit.


• Philippines
20 Mar 07
My plans this summer? Just a common one! But I'm sure we will enjoy it! Even if it is just going to a beach! I hope you can have your nice summer vacation too....

• United States
18 Mar 07
ohh yess..there is so much i want to do this summer and im working on plans..Iwant to visit a friend in Indianna..I want to spend alot more time with my sister,her and her boys and mom..i havent seen them al winter! SAo I was thinking of Splash lagoon an indoor water park and and other outside water park..and a few more theme parks..and deff do some camping,,and BBQ's..maybe just maybe have us go on a road trip to see Thomas the train engine and go on a ride on the magic railroad!!:)