My husband is the best..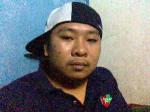 Philippines
March 18, 2007 9:24pm CST
My husband is the best husband in the whole world..he shoulder all the responsibilities in our family.I know and I feel that he loves me so much and and our daughter.He try his best to gave all the needs in our family, in fact he send me to school to finish my collage degree for as to have better life in the near future .He is the one who pay all my expenses in school.. I really admire my husband because he is so responsible, in a very young age he know how to manage our money, that is the reason why he can send me to school and also he gave all i want...I can tell the whole world that my husband is the best...
3 responses

• India
18 Jun 07
My husband is also best for me in this world. He too shoulder all the problems from our family, his family and my family.(I think you can understood). He have to do that because, he is the only son to his parents and I am the elder daughter in my home. Thats why he have to bear the whole problems. I love him very much. And he too love me very much.

• India
18 Jun 07
You are right madam, all the wife thinks that her husband is the best in this world. But they does not understand that as a husband he is doing his duty and as ahead of the family mist of the time he has to take care of everything. So like what husband is doing when wife also understand her duty towards the family then both the people will start praising each other and considered each other the best in the world. Share each others views and help each other to fulfil the dreams, them your family life will go on right path with always happiness in your life.