What is your favorite quote? Parable? Proverb?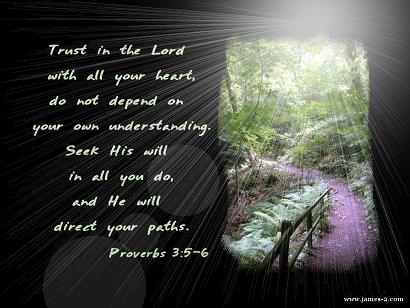 United States
March 19, 2007 11:17am CST
In life we go by things we believe that will inspire us, encourage us and help us in the long run. Things that will motivate us with a positive mind-set. I have two proverbs that I stick to and really helps me. 1. Like a gold ring in a pig's nose is like a seductive beautiful woman that shows no morals or understanding. 2. Like smoke in the eyes and vinegar to the teeth is like a lazy man that was sent to you. What is your own favorite?
1 response

• Philippines
20 Mar 07
i have a collection, and these 2 are quite long but has always inspired me: "to have faith is to be sure of the things we hope for, to be certain of the things we cannot see. It was by their faith that people of ancient times won God's approval. It is by faith that we understand that the universe was created by God's word, so that what can be seen was made out of what cannot be seen --Hebrews 11:1-3 "If you think you are beaten, you are. If you think you dare not, you don't! If you want to win, but think you can't, it's almost a cinch you won't. If you think you'll lose, you're lost. For out in the world we find that success begins with a fellow's will--It's all in the state of mind. If you think you are outclassed, you are, You've got to think high to rise; You've got to be sure of yourself before You can ever win a prize. Life's battles don't always go to the stronger & faster man. but sooner or later the man who wins is the man who thinks he can!" --Anonymous