Has anyone written their own knitting patterns? I want to make these SO badly!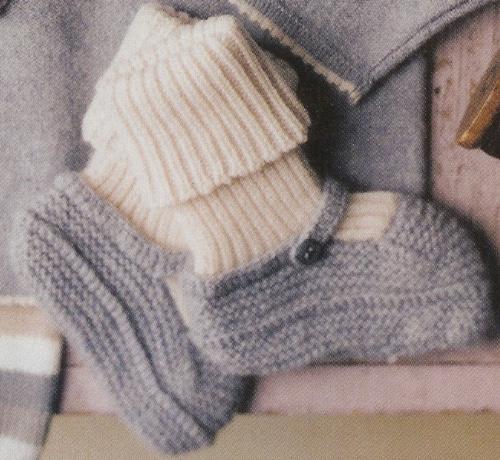 United States
March 19, 2007 1:26pm CST
I am absolutely in love with a pair of knitted Mary Janes that were in last October's issue of Child magazine. They're made by a French company called Baghere, and were listed at an incredible $65 per pair! No way I could (or would) buy them, but I know I could make my own, if I could only find a pattern. I've searched and searched but haven't found anything very similar online - with the attached sock, separated strap, etc. Has anyone seen a pattern like this anywhere? Has anyone had any luck writing their own knitting patterns? It seems like I should be able to figure this one out, but I'm just not sure I have the patience for all the trial and error.
5 responses

• United States
19 Mar 07
They are darling! I have never made my own pattern except for a scarf and that was a cinch! I guess I'm not mathematical enough for it. Good luck finding the pattern, ragmama! I'm sure if there is one to be had you'll find it!

• United States
20 Mar 07
Do you crochet? Did you see this link: www.rabiesonmyshoe.blogspot.com/2006/10/mary-jane-booties.html

• France
21 Mar 07
The picture shows all the detail pretty clearly, have you tried just counting the rows and seeing how it works out. The sock part should be a doddle, its just a ribbed sock, the foot is in garter stitch and looks like it was knited flat rather than inthe round. I reckon you just make this up as you go along

• United States
19 Mar 07
Well I didn't have any luck finding you a pattern either, but I did find a site that sells them for only $12.00. Maybe you could contact them & either buy the shoes or the pattern from them. The site is www.timelesstreasuretrunk.com Hope this helps.

• United States
11 Oct 11
well when i first learned to knit i was never taught how to read knitting patterns and that was three years ago haha i would like to eventually learn how to read the patterns but so far my methods work just fine for me i always just wing whatever i am working on and make up things off the top of my head as i go along so i always have to make up my own patterns just from my head i would never pay 65 dollars for a pair (whatever that is) that is just way too much haha

• Canada
20 Apr 07
I am legaly blind, so I can't even follow a pattern, but I can knit things like scarves, and I'm about to start knitting squares to sew togeter for a baby blanket. I guess the closest I'll ever come to a pattern will be deciding how I want to arrange the squares. My colours will be pink and white, but I'm not sure if I want to do a checker board, a letter A for Abigail, or a cross.... I'm still deciding.