What are You thinking right now ?

Pakistan
4 responses


• United States
29 Oct 06
I'm thinking about making me something to eat since my stomach is telling me it is hungry.

• United Arab Emirates
14 Dec 06
nothin 2 b honest...besides wht 2 reply here!

• Pakistan
29 Nov 06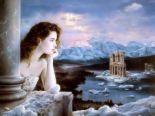 No problem .I do n't think so that urs english is bad. I am thinking on twice of isssues right now. Number one is that how much will i earn today and secondly, i am thinking that y these 22 hours r n't changing into 23 hours on mylot. They should convert into 23 hours now.