Have You Ever Felt Like this?


India
March 20, 2007 7:27am CST
Sad, alone, depressed. Like everyone has something to do but you are stuck in a dead zone. Like everyone else's priorities are more important than yours. Like you come last on the list of people. This week has been really bad for me. Not bad as in anything bad happening to me - just bad when it comes to my feelings. I feel let down and disappointed again and again by the people I thought mattered the most. I sometimes wonder why are we all put on this planet. Is there some predefined greater purpose we have to fulfil? Coz otherwise life seems very vacant to me right now. Should we expect and need someone close to us or should we try and lead our life relying only on ourselves?Im sorry im being so vague but i just felt like i had to talk about my feelings some and didnt feel like sharing with anyone close to me.
3 responses

• Philippines
28 Mar 07
Yes, this also happens to me sometimes as if the whole world dislikes me.Feel disappointed after knowing that the people I expect to be with me are too busy with few things in their lives and I'm neglected.Sometimes I feel like going at the top of the mountain and shout to let them know that I still exist.(lol)..Im just so exhausted sometimes that i cant even help how to scape that sadness and depression.

• India
29 Mar 07
Yeah i guess it happens to everyone. i was feeling like that last week and was really sad about it. But this is a new week and everything seems alright again.

•
20 Mar 07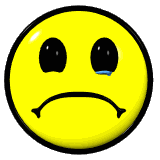 We all feel like this sometimes, and there are days when I feel like shutting myself into a box and hiding from the world. Sometimes I feel so alone and unwanted, and when that happens I find myself putting on some music and sitting quietly just with my thoughts, to make sense of the situation. At least on here you can share your thoughts, and your feelings, and there will be people here for you

•
27 Mar 07
Thank you for the best response hun hope you are feeling a bit better now

• Singapore
20 Mar 07
Oh yes, many times. Go take a warm bath and have a good night sleep. You will almost always feel better after that. :P