When was the last time you cried?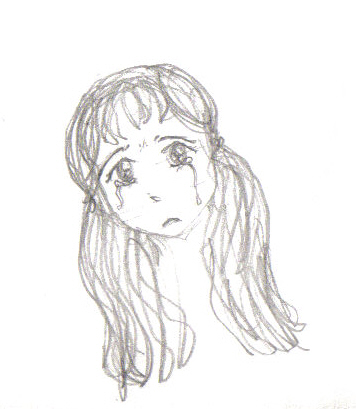 Philippines
March 21, 2007 12:30am CST
When was the last time you cried? Why did you cry? The last time I cried was last Sunday morning.. I cried because I was talking to our 2 househelpers, and I was telling them how hurt I was when one of my silver bracelets from my collection have gone missing and later came out in one of the most unusual places in the house.. No one among the 2 of them has gone out to admit who really took it.. I told them that I've been nothing but good to them and it's under their conscience whoever did it.. God knows who it is and He's watching them..
5 responses



• China
21 Mar 07
i have forget when was the last time i cried,it is many years !!but today i really want to cry, a employee was injure badly in the right hand .he is a good friend of me,he may possibly become deformity,it is a pity,and he is just 17 .as a security engineer ,i can't prevent the accident ,especially it is happen to my friend ,i blame myself so much.

• India
21 Mar 07
last sunday i have cried because i have headack and it was not be removed by any means. it was gone out of my control and i have too much pain.

• United States
21 Mar 07
Last time I cried was a week or so ago, when I found out I'd been betrayed by someone I really trusted. I've forgiven them and we're working past it, but it really hurt at the time.