Two sleeping cat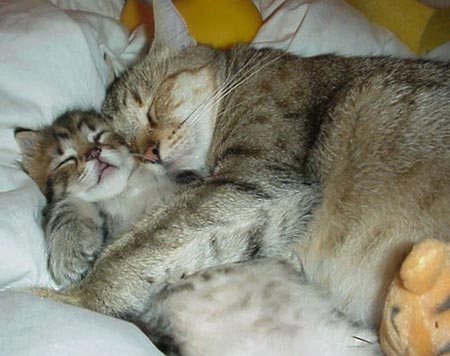 China
5 responses

• Philippines
22 Nov 11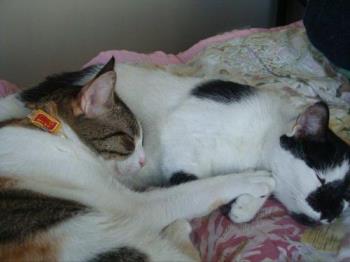 What a really nice photo. I agree they look like a mother and child but actually they are really mother and child cat isn't not. This shows that cats behave like human in a way, right. Now here I also saw a photo of two sleeping cats but they are not mother and child but rather lovers and they are sleeping together, isn't that sweet?


• United States
21 Mar 07
Awe, that is so adorable. They look so content. Cats are such wonderful creatures, and intelligent and loving. Enjoy them sugar.

• United States
21 Mar 07
What an adorable picture! You can never have too many cute cat pictures.

• Canada
21 Mar 07
Awww, I think that's more cute than funny!I always enjoy seeing pictures of animals, especially when they're doing things out of the ordinary. Someone started a discussion on here about a rescued fawn and they had a picture of a dog taking care of it...pretty cute stuff!

• United States
21 Mar 07
aww-what adoreable babies:) i love when cats curl up together like that.