FIRST BABY---BOY or GIRL??? what do you want to be your first baby??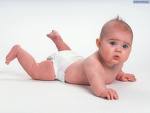 Philippines
March 21, 2007 4:24am CST
I want to have a boy as my eldest child. I want my first baby to be firm and composed to lead his younger siblings the best way possible.
3 responses

• Philippines
21 Mar 07
A girl for an eldest child is extremely helpful as well......a girl can be relied on to help care for her younger siblings. My eldest child, who is 8, has helped care for our youngest, who is 2. She knows how to give the baby a bath, a shower, gets him dressed, gets him to eat. Our youngest adores her!


• Saudi Arabia
21 Mar 07
I would like my first baby to be a girl... girls r sooooooo cute.. even girls' stuff like cloths, accessories are so much more beautiful than boys' stuff... i just like pink :)