Being possesive is G O O D or B A D???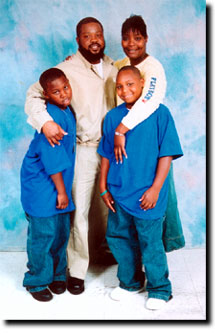 India
March 21, 2007 6:04am CST
Hey being loved by someone is great...being cared by someone is gift....we all should be happy about that....too much of love and care changes to possesivness....due to this some feel good and some feel bad.. there are lot of problems who has this possesivness charecter..but some feel good if they are possesive by someone... So being possesive is good or bad...pour ur thoughts..............
4 responses

• India
28 Mar 07
I hate possesiveness.people who move with me knows this.Having this habit with us can really make us mad sometimes.I have noticed some of my friends having this and expect them to get the attention always.i have a group of friends and there is a girl in our group who has this habit and she always want her best friend in that group to always talk with her only.One day when she got into the train where all of us were sitting she started with a hai and moved to a seat away from us.Actually her best friend was seriously discussing about a problem with other friend.this really hurted this girl and when we asked to sit with us she started crying and shouted at her best friend not to talk with her anymore.We really find that day difficult to convince her.Even now i advise her to give up this habit

• India
29 Mar 07
Yes Subathra people are crazy about someone and they culivate posessiveness among themselves.... I HAVE ALSO FACED SEVERAL ISSUES... THERE IS A SAYING FROM VIVEKANANDA..I DONT REMEMBER THE EXACT WORDS...BUT I WILL TELL U THE MEANING... WHEN U KEEP SOME DROP OF WATERS IN UR HAND..THEY WILL REMAIN IN THE HAND.WHEN U TRYING TO HOLD THE DROPS IN UR HAND BY PRESSING IT IT WILL SQUEEZE OUT AND WILL NOT REMAIN IN UR HAND...JUST LINK THIS WITH HABIT OF POSSESIVNESS..

• United States
28 Mar 07
Hey according to me POSSESSIVENESS is one of the features of true love towards yuor partner. This is something that you want your partner to be with you at each and every moment. But this each and every moment theory, sometimes gets the one into trouble, like the partner being possessive needs the other all time, but practically its not always possible to be there with your loved one being always present with him/her. Also, sometimes it creats discussion issues reagrding small small things. So I think just being truely loved and love your partner is the completeness of ones relationship.

• India
29 Mar 07
Well Said...its one of the features of showing true love..but as u said it may get into trouble sometimes..... i too fell same being truely loved and love truely is the completeness of ones relationship.............

• Philippines
28 Mar 07
what's so good about being so possesive. they're not objects that we own that has no life. they have their own decision, likes and we just can't handle their life. we don't own them. it's just being selfish just fulfilling your needs but you can't think of her/his needs that you cannot give alone.

• India
21 Mar 07
Being possesive is BAD. Bcoz problem arrive many ways .. no peice of mind. so problem arrive all ways. this discussion is very good to start.......................