Is it appropriate for children to have ipods?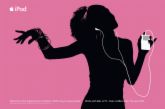 United States
March 21, 2007 11:27am CST
I have been seeing a lot of toy commercials latley where in order to play with the toy, it is basically stating that the child has to have an ipod. I see nothing wrong with music or listening to it but it implys other things as well. To have an ipod you have to be able to put music on it through your computer and most chldren now and days already have that access I think its too much for such young children and toys that are meant for young children.
1 response