Have you ever wanted to build a treehouse? If you did what would it be like?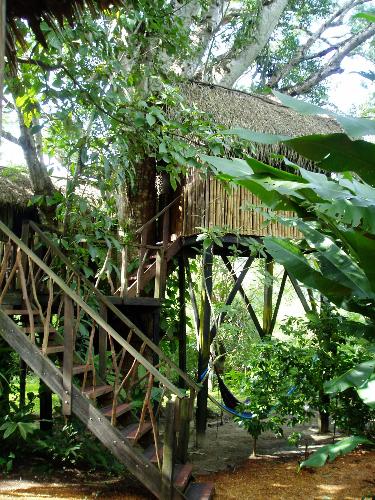 United Kingdom
March 21, 2007 11:35am CST
I would build a high treehouse and put a thatched roof on it.
1 response

• United States
21 Mar 07
I would like one like the Swiss Family Robinson tree house in Disneyland. It is like a mansion in a tree, and is one of my favorite attractions at Disneyland, if they still have it. It has been quite a few years since I was there. Of course, to build one like it, I would have to move so that I could find a place that had a tree large enough to accomodate my tree house. But that's okay, because I wouldn't need a house on my new property. I would be living full-time in my tree house.