has anyone there watched the movie "saving face?" ...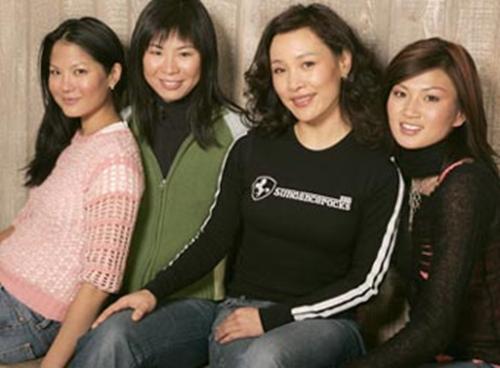 Philippines
March 21, 2007 8:23pm CST
have you seen this movie already? this is about a chinese-american yuppie (a young doctor) a 28 year old young woman who is trying to survive the taboo in chinese community and the culture of arranged marriages. But some how, something is wrong, her family esp. her mom doesn't know she's a... lesbian. Whoop... this movie is a tribute to all asians who suffers from personality crisis. But this also serves as a lesson and an inspirations to those alike.. who suffers taboos. And Tradition pressures. its a comdey-drama with some romantic antics.... i liked it. its pretty original and not so rational. directed by alice wu. an official selection to torronto film festival and sundance film festival 2005...starring joan chen,michelle krusiec,lynn chen
4 responses

• Philippines
7 Jun 07
hey, i watched the movie and i really love it. i mean, aside from the romantic aspect, i find it really uplifting, especially when wil switched roles with her mom, y'know, trying to keep thing together in the family and trying to set things right. i know the feeling, you were trying to hold things together until something else in your life falls apart... family is one thing that i really hold high esteem for, and seeing this movie made me laugh and cry at the same time. it's hilarious; in a way, painful and inspiring as well. although it's a bit understated in some parts, i still love it. surprisingly too, i liked the tandem of wil and vivian. :)

• China
22 Mar 07
i haven't seen this movie, but i am interested in it .thanks for your introducing!

• Philippines
26 May 08
i love the movie.. i've watched it over and over again cause they're so cute together.. they define the cultural diversity of relationship within chinese community... it was funny too.. some scenes were hilarious.. its touching and funny... and the i love the cast...

• Philippines
15 Nov 07
I've seen this movie. It's really a fun movie to watch and you're right it serves great inspiration to those closeted people who are bounded by their culture. I guess I'm not alone in saying that my favorite was the part where vivian was trying to teach wil to gracefully fall.